Gluten-free Shortcrust Pastry
10th July 2014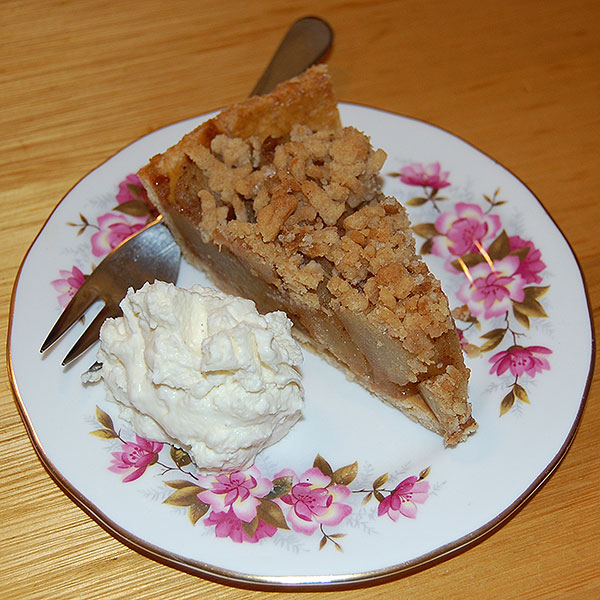 Apple Crumble
A very good substitute for normal shortcrust pastry. This gluten-free version is thin and crisp and can be used in sweet and savoury dishes, such as Apple Crumble and Quiche Lorraine.
Ingredients
225g gluten-free, plain flour
110g cold butter, diced
A generous pinch of salt
1 large, free-range egg, beaten
1 - 3 tablespoons of ice cold water
1 beaten egg for egg-washing the pastry ~ this helps to seal the pastry and prevent it from losing its crispness
Method
Put the flour and salt in a large mixing bowl.
Add the butter and rub with your fingertips until the mixture has a breadcrumb-like texture.
Add the beaten egg.
Slowly add the water ~ you need just enough to bring the mixture into a ball.
You can roll out the pastry immediately or you can leave it to rest for 30 minutes in the fridge.
Roll out to between 3mm and 5mm thickness and lift into a tart tin.
Line with baking paper and beans and bake blind in an oven pre-heated to 250°C for about 6 minutes.
Remove the baking paper and beans, egg-wash and return to the oven for no longer than 2 - 3 minutes, otherwise the pastry will puff up.
Remove from the oven, lower the temperature, and fill the pastry with your chosen filling.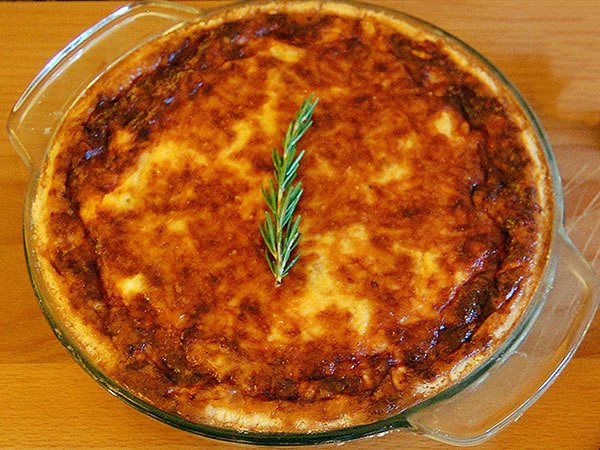 Quiche Lorraine
Suggestions
You can add a tablespoon of chopped, fresh herbs to the flour for savoury fillings, such as a Quiche Lorraine.
You can use a small pinch of salt and 4 tablespoons of caster sugar for sweet fillings, such as an Apple Crumble.
Notes
EASY
Preparation: Approximately 15 minutes + chilling time
Cooking: Approximately 8 minutes
Wheat-free
Allergens: Egg