Let's Cook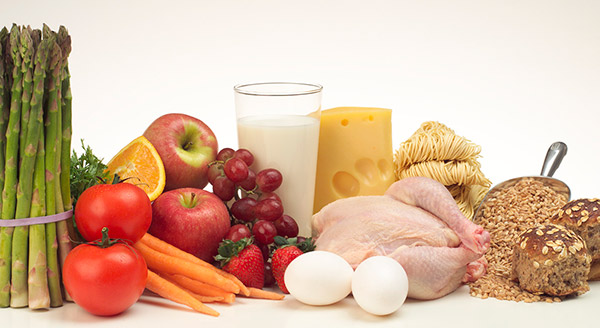 Fresh ingredients for fabulous food
Let's Cook is all about tasty, tried and tested recipes that I have cooked personally and that I would love to share with you. Some are old favourites and others are much newer dishes ~ I like to experiment with flavours and techniques that make cooking quicker, easier and more delicious.
I also spend many happy hours reading recipe books and watching those fab celebrity chefs on TV for their great ideas, tips and tricks!
Cooking should be relaxing and fun but for many of us who have busy lives and numerous daily commitments, it can become a bothersome chore. My hope is to help you to take the guesswork out of making meals when you are rushed and stressed.
Some recipes are quick and very easy, others are best left to the weekend when you may have more time, and inclination, to try something that takes a little longer and requires more attention.
Much of the enjoyment of cooking comes from organisation and confidence in the kitchen. So one of my top tips is to be tidy and methodical ~ have all the required ingredients and equipment ready and to hand, and clean up as you go along; this is especially necessary if you are working in a small area. My next tip is to practise, practise and practise again ~ it eventually makes your cooking perfect!
With each recipe, I have included information on technique, ingredient variation, number of servings (if applicable), the level of difficulty (usually Very Easy or Easy ~ I don't go for long, complicated recipes in the kitchen, that's what restaurants are for!), preparation time and any allergens. It must be noted that any allergens listed are the most common ones such as wheat, yeast, gluten, egg and lactose. In time, I will be adding a Wine section to the website and will be recommending wines that pair well with each dish. I have tried to detail each recipe carefully and methodically and I hope that you will find them informative and easy to use.
Also have a look at our Essentials section where you will find Conversion Tables, a list of Pantry staples and some ideas for Kitchen Equipment.
Every couple of weeks I'll be posting new recipes on FoodTalk, where you'll also find interesting discussions on various food- and health-related issues such as GM foods, food labelling and the effects of high sugar diets, to name but a few. So don't forget to visit regularly.