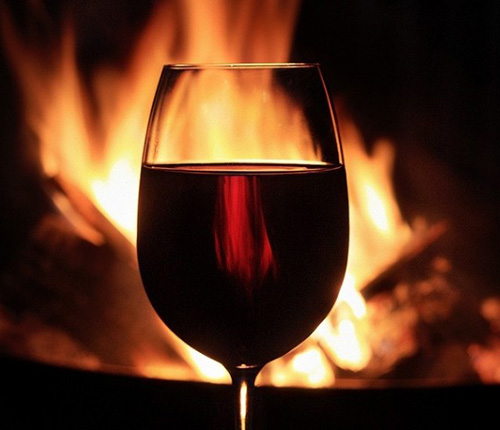 23rd July 2014
What can be better on a cold, wintry night than a plate of hearty food, red wine and a crackling log fire. This is a simple, one-pot casserole made with everyday ingredients ~ carrots, potatoes, herbs, wine and lamb. Time to relax and enjoy!
Ingredients
2 - 3 tablespoons olive oil
1 - 1.2kg of stewing lamb ~ I used chump chops
1 - 2 teaspoonsdried rosemary
1 teaspoondried thyme
1 onion, diced
1 - 2 cloves garlic, finely chopped
2 - 3 medium carrots, thickly sliced
4 - 6 baby potatoes, scrubbed and quartered
400g tin whole tomatoes
Red wine to cover
1 - 2 dried bay leaves
Chopped fresh parsley to serve
Salt and freshly ground black pepper
A little arrow root or gluten-free flour loosened with water to thicken, if necessary
Method
Pre-heat the oven to 180°C
Heat the oil in a heavy, cast iron pot
Season the meat and sprinkle with dried rosemary
Add the seasoned meat to the pot and fry in batches, until golden ~ be sure not to overcrowd the pot
Remove the meat and set aside
Add the onions, thyme and garlic and sweat for 5 - 8 minutes
Add the carrots and potatoes and cook for a further 5 minutes
Add the tinned tomatoes along with the meat
Pour over the red wine to cover and add the bay leaves
Stir well and bring to the boil
Cover and cook in the pre-heated oven for about 2 hours or until the meat is tender.
Remove from the oven and add the thickening if the sauce needs it
Leave to rest for 10 - 15 minutes before serving
Serving
Serve with plenty of chopped, fresh parsley and plain white rice ~ I prefer Basmati ~ and steamed green veg.
Wine: A good, full-bodied red wine such as a Cabernet Sauvignon
Notes
EASY
Preparation: Approximately 20 - 25 minutes
Cooking: Approximately 2 hours, + resting time
Wheat-free
Allergens: None
Serves 4 - 6