Stuffed Roast Shoulder of Lamb
13th January 2015
I made this lamb recipe for Christmas and it was absolutely delicious. The ingredients are a blend of sweet, salty, spicy and tangy flavours, which work well with the fattiness of the lamb. You can prepare this the day before to allow the stuffing ingredients to properly infuse and tenderise the meat. Of course, this is not specifically a Christmas dish, so enjoy it whenever you wish!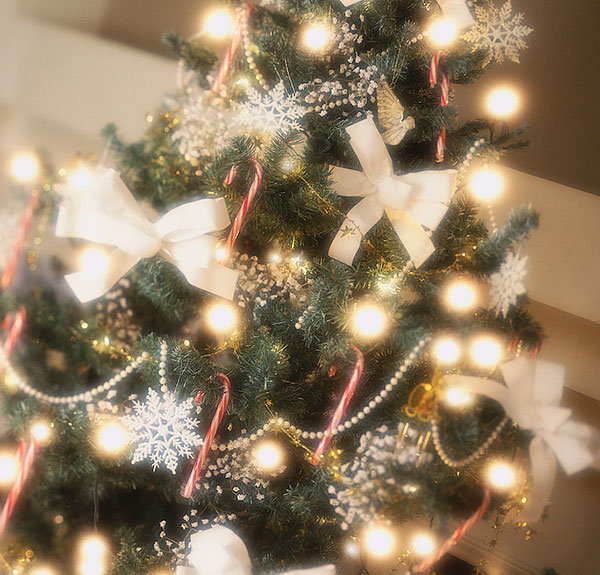 Ingredients
1.5kg boned, rolled shoulder of lamb
2-3 sprigs of fresh rosemary
For the stuffing
4-6 garlic cloves
1-2 tablespoons capers, rinsed
6-8 anchovy fillets
60g chopped, dried apricots
1 large teaspoon Maille Dijon mustard
2 tablespoons lemon juice, freshly squeezed
Fresh rosemary and mint, finely chopped
50g flaked almonds, toasted
Method
Pre-heat the oven to 180°C and place the flaked almonds in a single layer on a baking tray and toast for approximately 10 minutes until golden.
Chop, mash, mix all the remaining filling ingredients together and loosen with olive oil. It should be quite a thick paste.
Unroll the shoulder and score the meat lightly. Sprinkle over the toasted almonds and then spread and press the stuffing mixture into the meat.
Re-roll, tuck the rosemary sprigs under the string, cover and leave to marinate in the fridge for about 6-8 hours or overnight.
Prepare the lamb early in the morning or the night before and then take it out of the fridge about 2-3 hours before cooking.
Place in a pre-heated oven at 180°C for about 2 hours; I cook my lamb for approximately 25 minutes per 450g + 25 minutes, for medium.
Remove from oven and allow to rest in a warm place under tented foil for at least 30 minutes.
Serving
Use the juices from the roasting pan to make gravy, skimming off the extra fat before reducing the liquid. Add a splash of red wine and thicken. Serve the lamb with crispy roast potatoes, steamed fresh vegetables, a drizzle of gravy and a spoon of mint sauce.
Wine: Cabernet Sauvignon or Merlot
Notes
EASY
Preparation: Approximately 20-30 minutes
Cooking: Approximately 2 hours, depending on the weight + 30 minutes resting
Wheat-free
Allergens: Fish and nuts
Serves 6 - 8