Gluten Intolerance & GMOs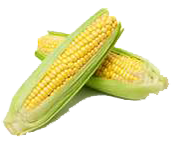 Genetically modified foods such as soy and corn may be responsible for a number of gluten-related maladies including intestinal disorders now plaguing 18 million Americans, according to a new report released on Tuesday.

The report was released by the Institute for Responsible Technology (IRT), and cites authoritative data from the US Department of Agriculture, US Environmental Protection Agency records, medical journal reviews as well as international research.
Read the full article.
Gluten intolerance has increased rapidly over the past 17 years and it appears from the IRT's report that Glyphosate, the weedkiller used with GM crops, may trigger an increase in retinoic acid activity in the stomach which in turn can cause a sensitivity to gluten. There are currently 9 GM crops ~ soy, corn, cotton (oil), canola (oil), sugar from sugar beets, zucchini, yellow squash, Hawaiian papaya, and alfalfa.
One of the biggest challenges facing sufferers of gluten intolerance is that they shun wheat in favour of corn-based alternatives. For example, as I am wheat-intolerant, I have, up until now, substituted cornstarch for wheat flour when making a sauce or thickening gravies, stews or casseroles. I will now be looking for alternatives. In the USA, 88% of the corn crop is genetically modified and in South Africa, according to a report from August 2013, 75% of our corn crop is GM. So we are unknowingly exacerbating our intolerance. It also appears from the IRT's report above that when GMOs are eradicated from the diet along with gluten, sufferers respond much quicker and make a more complete recovery.
Please click on the links contained in this article for more detailed information ~ I have listed them below. You can also search Wikipedia for a broad overview on GMOs and GM crops.
Links
RT
Press release from the Institute for Responsible Technology
Brief Report from the Institute for Responsible Technology
Full Report from the Institute for Responsible Technology ~ You need to login to the site to download the full report
GM Freeze ~ Glyphosate
The Motley Fool ~ Investment website