9th July 2014
It's winter and oranges abound so it's the perfect opportunity to stock up on marmalade. This one is not too sweet because of the addition of a lemon. Quick and wonderfully easy to prepare, this is perhaps not a classic recipe, but it's delicious just the same. It is the perfect treat after a good English Breakfast, spread on warm, buttered toast while sipping on a cup of strong, hot tea.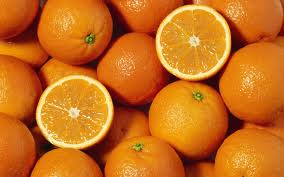 Ingredients
2 large oranges
1 lemon
500ml (a little less) white, granulated sugar
250ml orange juice, preferably freshly squeezed
Method
Roughly chop the lemon and oranges and place in a food processor with the sugar.
Process until the mixture is relatively fine but still has texture. You want neither large, chunky pieces of fruit nor a completely smooth mixture.
Put the processed fruit in a pot with the orange juice.
Bring the fruit to the boil. This will take 8 - 10 minutes.
Reduce the temperature and allow to simmer gently for about 25 - 30 minutes, stirring frequently.
After this time, the mixture will have reduced and thickened and turned a rich, golden colour.
It is important to watch the marmalade at this point because it can burn very quickly.
Once the marmalade has finished cooking, pour into sterilised jars and seal immediately.
Once completely cool, refrigerate and keep for up to a month.
Serving
Delicious on hot, buttered toast.
Sarah's Tips
Sterilise freshly washed glass jars by pouring over boiling water immediately prior to filling.
You can also place the jars on a baking tray in a 180°C oven for 10 minutes.
It is best to use a heavy-based pot, which distributes the heat evenly. Also, the marmalade is less likely to burn.
You can test the setting point of the marmalade before the end of cooking.
Put a saucer in the freezer to chill for 30 minutes, preferably before you prepare the fruit. Once the marmalade is almost ready, take a small teaspoon of the mixture and place it on the chilled saucer. If it sets, the marmalade is done.
Notes
EASY
Preparation: 12 - 15 minutes
Cooking: 25 - 30 minutes + cooling time
Wheat-free
Vegetarian
Allergens: None
Makes approximately 2 x 500g jars